PRP Training
Acquisition Aesthetics is thrilled to offer training in the revolutionary science of platelet rich plasma (PRP) therapy in partnership with the global leader in the field of autologous regenerative medicine, RegenLab. This course provides delegates with the knowledge and skills needed to perform PRP and Cellular Matrix treatments for facial rejuvenation as well as insights into the marketing of this ground-breaking technology and how to incorporate the procedure into holistic and combined treatment plans.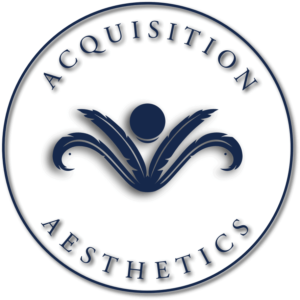 Course Summary
Why train in Platelet Rich Plasma (PRP) therapy?
Platelet Rich Plasma (PRP) therapy is a fantastic treatment modality to add to your clinic. This revolutionary science uses an autologous (patient's own) preparation of platelets in order to enhance the quality and appearance of the skin. PRP treatment stimulates the production of collagen and elastin in the skin to boost radiance, enhance skin tone and reduce the signs of ageing to create a firmer and more youthful appearance.
Because platelet rich plasma is packed full of natural growth factors the science has been used for many years in other areas of medicine and dentistry to support wound healing, treat joint disease and other musculoskeletal disorders. Aesthetic clinicians can now apply this technology by taking a sample of blood from the patient, preparing the platelet concentration with a centrifuge and injecting the plasma into the skin. PRP is particularly effective in rejuvenating the skin around the eyes, face and cheeks as well as the dorsum of the hands and the neck / décolletage area. In an aesthetic clinic, PRP is a wonderful treatment to offer as a standalone therapy or in combination with other non-surgical treatments such as neuromodulator and dermal filler injections.
RegenLab PRP Systems 
RegenLab is the only manufacturer of regulated medical devices for PRP selling directly to the UK market. With over 20 years of experience in the development of autologous preparations of platelet rich plasma (PRP), this pioneering group is the market leader in terms of patented PRP technologies, practitioner and patient experience and ethical codes of conduct.
RegenLab manufactures 3 types of medical devices for PRP preparation, along with supplying the transfer accessories & the centrifuge. The most unique is Cellular Matrix BCT-HA, for combination PRP with Hyaluronic Acid (HA) therapy along with BCT (Blood Collection Tube/standard PRP) & ATS (Autologous Thrombin Serum/PRF/Platelet Fibrin Gel etc). PRP is proven & recommended for usage within dermal, aesthetic & hair therapeutic applications.
"RegenLab UK are proud and excited to be partnering with Acquisition Aesthetics to provide quality, nationwide, clinical training on PRP techniques & technologies. Industry leading products and training will be a superb partnership." Mark Johnson, UK Director.